My teams on TuniRobots 2016
24 Sunday Apr 2016
Written by ADEL KASSAH in Events
≈ Comments Off on My teams on TuniRobots 2016
English
TuniRobots is a robotic competition held in the university INSAT. There is different categories in the competition and among them the Junior part.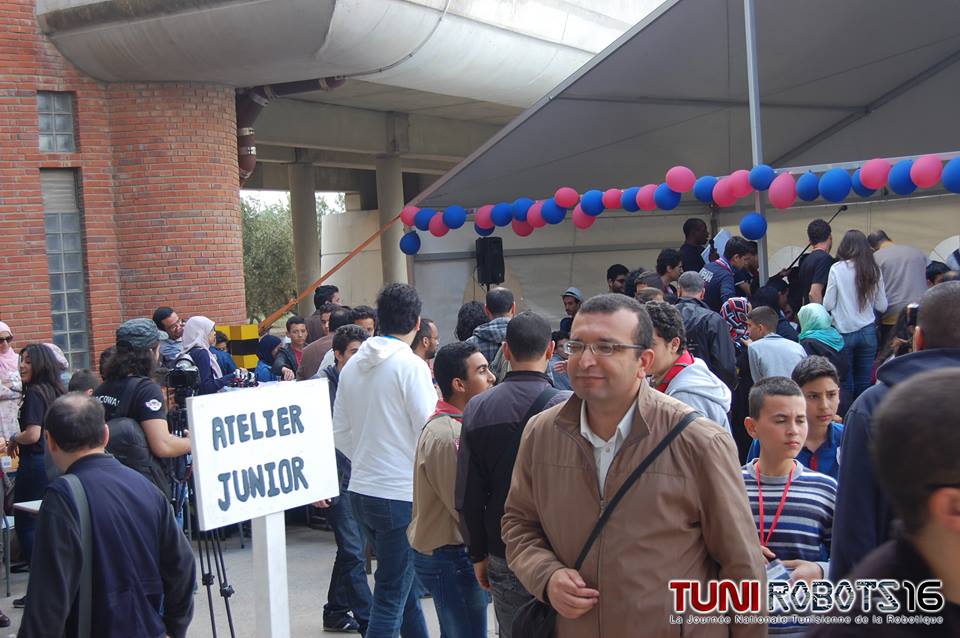 For this year, I participated with 2 teams: one composed of middle school pupils from my family (2 girls and 1 boy), and another one from the middle school of Tinja (3 girls and one boy), where I am teaching.
In this 30 mn video, you can have an overview about the different parts of the event. My team from Tinja is on minute 14:35.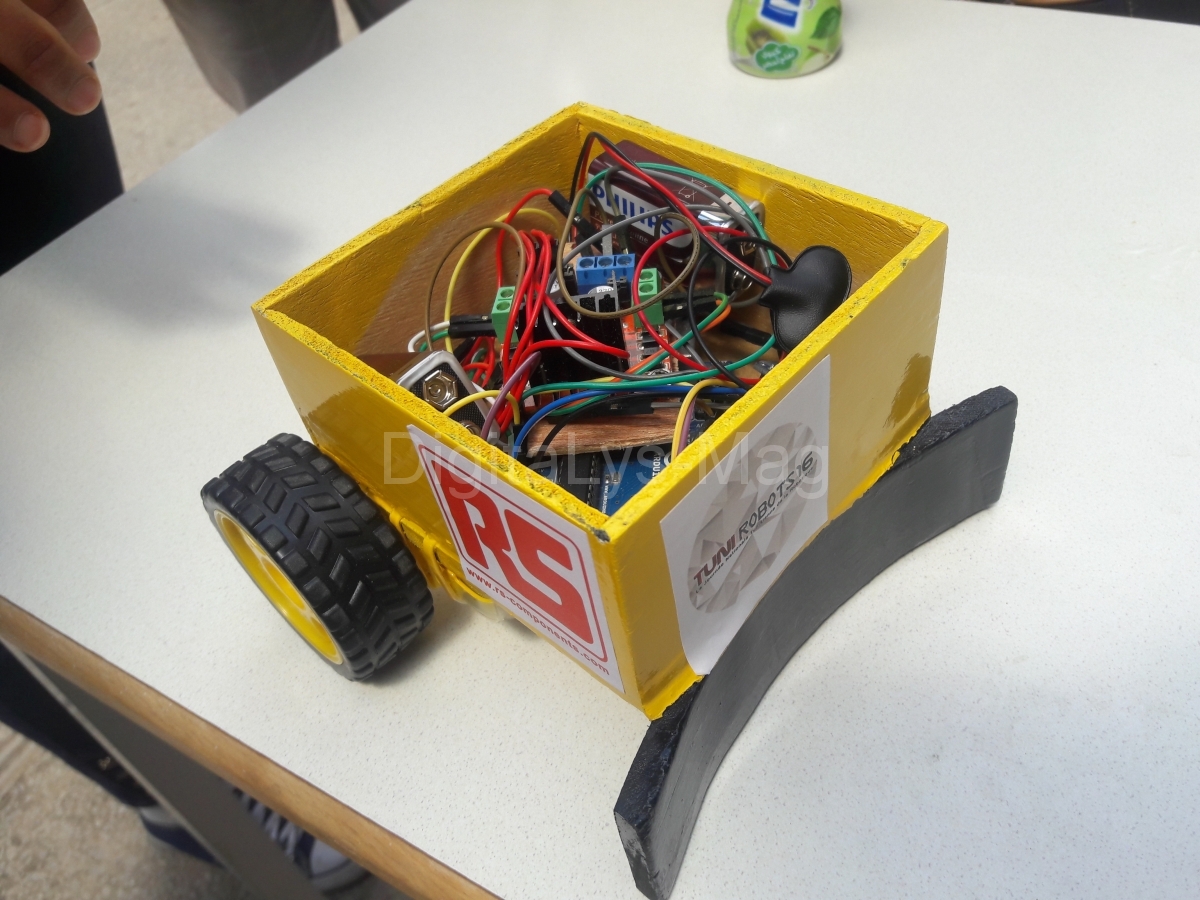 photo credit : digitalys-mag.net
TuniRobots junior Album
Français
TUNIROBOTS Junior : Pour la troisième année de suite TUNIROBOTS offre l'opportunité aux jeunes âgés de 7 à 17 ans pour se lancer dans le domaine de la robotique. Pour cette édition on accueillera 53 équipes participantes dans le concours TUNIROBOTS junior qui revient cette fois sous le thème super Mario, représentant 6 écoles primaires ,4 collèges , 5 lycées , 13 clubs et associations
Pour cette année les formateurs de TUNIROBOTS ont pu assurer dix formations dans des établissements scolaires situés dans différentes régions de la Tunisie permettant ainsi à plus de 120 enfants à se former en scratch et arduino.
TUNIROBOTS junior se compose aussi d'un challenge d'une durée de quatre heures et différents ateliers à travers lequel le monde de la robotique sera dévoilé à l'aide des techniques simples et connues.